Sylvia Raye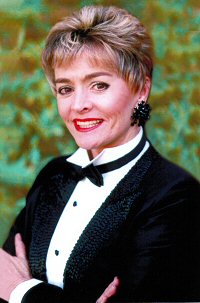 A Truly Professional Performer

From the Sydney Opera House to the Hilton Hotel Circuit, from entertaining troops in Vietnam to the Flamingo Nightclub in Naples Italy, Sylvia has delighted audiences around the world.
She has more than eighty cruises to her credit, has appeared on more than five hundred television shows and has had her own radio programme on the ABC.
Sylvia is renowned for her beautiful stage costumes and her ability to really communicate with her audience.
As well as singing some great songs, Sylvia loves a good yarn and a good laugh and believes everyone should leave her show feeling happy...including her!
Itís all about having a good time.